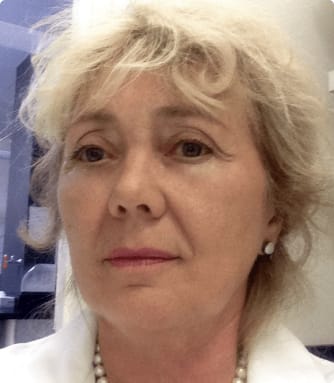 Silvergate Medical Center and Medical Spa are jointly located in the Rancho Bernardo community of San Diego, California. The practice is fondly known as the "Home of Good Medicine." Edit Hegyi, MD, PhD, leads the practice and listens to her patients attentively. She emphasizes a systematic diagnostic approach to find the root cause of disease and tailors personalized treatments accordingly. Dr. Hegyi designs individual plans for each of her patients, helping them to prioritize their health in all that they do.
Dr. Hegyi educates and encourages her patients to make the right decisions about their health and healthcare. She gets to know her patients through primary care visits and gathers in-depth information about their health with advanced testing. She tailors treatment plans and addresses specific needs.
Silvergate Medical Center and Medical Spa also offer a wide range of specialized services, including functional medicine, anti-aging medicine, weight management with nutritional guidance, cognitive support, as well as bioidentical hormone replacement (BHRT) therapies to men and women.
 At Silvergate Medical Center and Medical Spa, components of a comprehensive, holistic approach and aesthetic services are available to each patient. High-end, multi-platform laser technology is used for skin rejuvenation along with conventional Botox and filler treatments for facial wrinkle relief.
To make these services more affordable, Silvergate Medical Center and Medical Spa offers a membership program available quarterly. Payment plans may also be provided. To schedule your visit with Silvergate Medical Center and Medical Spa, call the practice or book online today.


Address
16769 Bernardo Center Drive,
Suite K13 Rancho Bernardo
San Diego, CA 92128
| | |
| --- | --- |
| Monday - Friday | 9:00 am - 5:00 pm |
| Saturday / Sunday | Closed |